SHED - Maatlu
80$
ABOUT
These monolithic hand-turned & hand-carved Valsadi Saag teak wood cups are contemporary takes on historic water vessels, narrating the stories of everyday Indian lives.
—
Playfully caress these cups in your palms and sip your drink – these age-old forms evoke undefined gestures and actions.

Handwash with warm soapy water. Use a soft bristled brush if needed.
If scratched, gently rub with sandpaper and apply coconut oil to revive the area.
Available on backorder
- Estimated Production Time: 6-8 weeks
We Ship Worldwide. All freight prices are calculated by the volume of your chosen product(s). The exact price for your order will be calculated at check out.
FEATURED IN LIFE IN OBJECTS
Keshav Mahendru
Keshav Mahendru is an art collector and dealer based between New Delhi and Mumbai, whose friends refer to him as the 'art encyclopaedia'. His passion for art is driven by an admiration for the creativity and ingenuity that artists pour into their work. Keshav co-founded FAQ Art, in 2019, which works on exhibitions, publications and other unique projects with museums, galleries, artists and collectors.
VIEW LIFE IN OBJECTS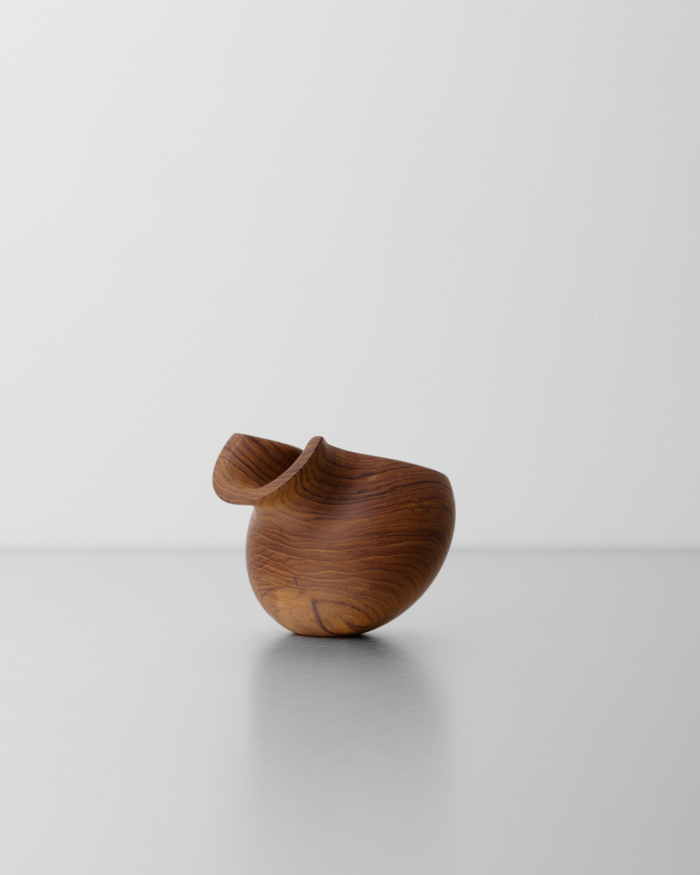 SHED - Maatlu
I fell in love with this one at first sight. Half a lota, its narrow neck fits in the crook between my thumb and index finger perfectly. Finished to a smooth texture, the grain in the teak shine through. It's as if the maker took the block of wood and played with it for a while to ascertain how best to gouge out the shape so the natural grain of the wood would be best showed off. A secret indent on the round of the cup allows you to securely put the cup down confidently. I'm told the cup will stain with every use. I foresee it getting darker, maybe the surface treatment will wear off and a new patina from holding it will develop along the narrow rim of it. Like a wooden idol, which has been worshipped and had liquids of all types poured over it, I imagine an unctuous glaze of years of use forming on it.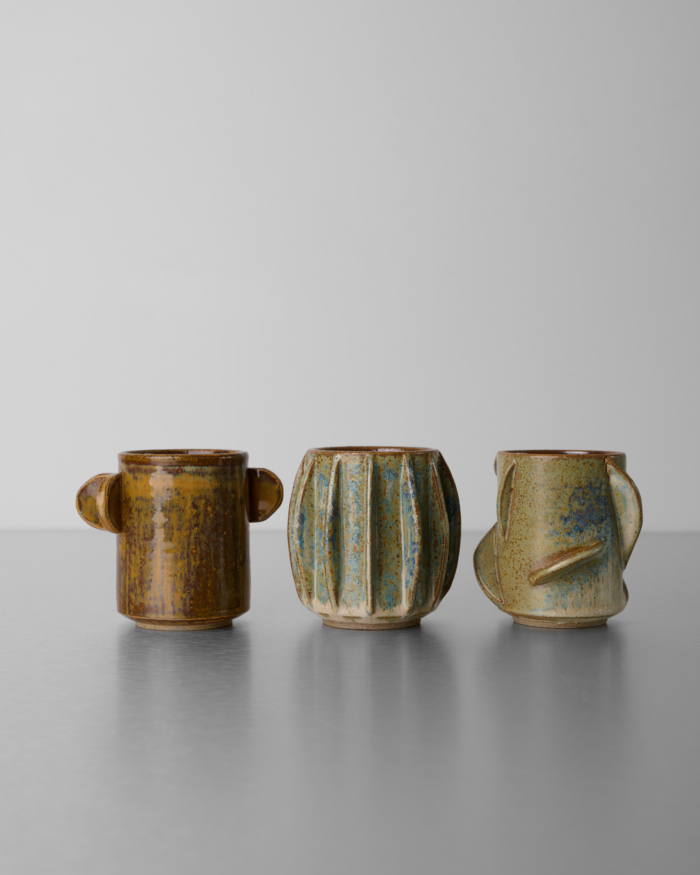 Sukhdev Rathod - Between the Lines
This cup is deceptively thoughtful. The blades add protective distance between the hand and hot beverage. It's inspired by the sleeves on a Starbucks cup. I learnt recently that the sleeves have a name - zarf. It is a term borrowed from Arabic meaning a chalice like vessel for coffee. Somehow Sukhdev has managed to complete the circle here. While one can hold it one hand, this cup is more comfortably held with two - like a ritual chalice to drink coffee out of.
---
MORE FROM THE COLLECTION